CRC has been providing quality basement and foundation repairs to Southeastern Wisconsin since 1947. 

CRC Basement and Foundation Repair is considered by many independent sources and media outlets to be Southern Wisconsin's "Go-To Contractor" for inspection, consulting, and repair services.
Concrete Raising Corporation (CRC) has been in the concrete repair business for decades but always on the forefront of the industry.
Got basement or foundation problems?  Let us put our skill and commitment to service to work for you today!
Common Basement Problems:
Bowed Walls
Cracked Walls
Wet, Leaky Basements
Settled Foundations and/or Footings
Settled or Sloped Concrete Floors
Click here to learn more about basement problems.
CRC Basement and Foundation Repair Services: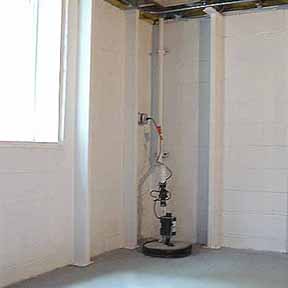 Concrete Raising and Grouting
Crack Repair
Drain Tile – Inspection, Testing, and Repair
Egress Windows
Excavation
Foundation Piering
Steel Reinforcement Beams
Sump Pump Repair and Replacement
Tuckpointing
Waterproofing
Click here to learn more about our repair services.
Contact us for your free estimate today!