About Concrete Raising Corporation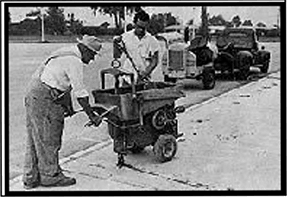 Concrete Raising Corporation (CRC) first started in the concrete raising business since 1947.  Our business, based on providing quality, service and cost saving to our customers, grew quickly over the years.  As Concrete Raising expanded, CRC began to provide basement repair and foundation repair services to further provide a "one-stop" service company to customers that were in need of such throughout Southeastern Wisconsin.
In 1995, Concrete Raising of America, Inc. was established with the venue of forming business associations around the United States, and ultimately on an international basis. Since its inception, Concrete Raising of America has actively shared the elements of successful grouting applications, including raising and stabilizing concrete, through its establishment of Franchise locations.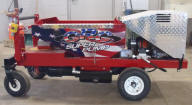 Since our humble beginnings, Concrete Raising has been educating and training individuals on the fundamental technique of raising and stabilizing concrete in the residential, commercial, industrial, municipal, governmental, and even new construction markets. Through years of on-the-job experience and testing, Concrete Raising has worked to provide engineered materials via the most efficient state-of-the-art equipment available.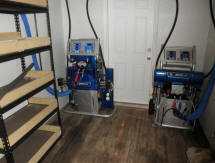 This equipment, including volumetric mobile mixers and hydraulic grout pumps has been further engineered by Concrete Raising of America to increase efficiency. All modifications to the equipment used by Concrete Raising of America are proprietary, and only available to CRC Concrete Raising Franchise locations.
Today, CRC Concrete Raising Corp. of Wisconsin is proud to be considered to be a leader and innovator within the foundation repair and concrete raising industry.
Our Mission:
"CRC, a company providing services in the basement, foundation, and concrete repair industries, is dedicated to quality workmanship. Fulfilling client needs is the priority of CRC. A team philosophy carried out by professional staff, is the key ingredient to our successful completion of tasks. Customer satisfaction is shown by our customers' willingness to refer CRC to their peers. CRC believes that customer satisfaction resulting from quality workmanship and the CRC Team philosophy will allow all CRC Team Members the opportunity to achieve profitable results within a reasonable pricing structure."